Water Removal Services in Okemos, MI and More!
We provide services to assist homeowners and business owners recover from disasters – both big and small.
If you're a home or business owner, property damage from a storm, fire, flood, or another situation can be very stressful. Thankfully, UCF Restoration is highly experienced and offers a myriad of restoration services so you can focus on your family or business instead of the physical damage. We provide fire restoration, storm damage, mold removal, sanitation, and water removal services Okemos, MI home and business owners can depend on. Wherever you live in the Mid Michigan area, be sure to contact UCF Restoration for the help you need! We're happy to answer your questions.
Flood & Water Damage Repair
Water damage can create havoc for any home or business owner, damaging walls, flooring, and more. Without quick restoration, water can lead to mold growth and secondary structural damage, significantly increasing restoration costs. UCF is dedicated to reducing the owner's stress when water invades their space with timely extraction, drying, and rebuilding of the space.
Water damage restoration requires removal and extraction of water as quickly as possible! With our fast response time, UCF can save money by salvaging flooring, walls, cabinets, and trim in many cases.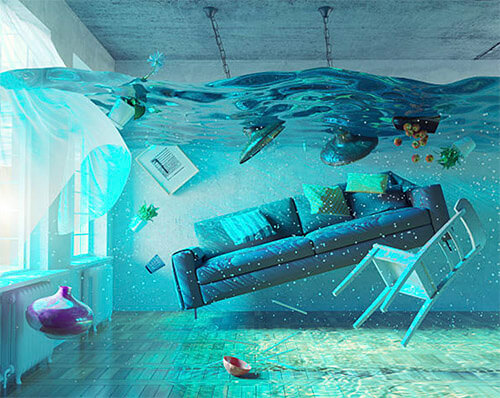 Services Include But Are Not Limited To:
Here is a list of our provided water removal services Okemos, MI and nearby areas can rely on:
Flood & Water Damage Repair
When UCF responds to a water disaster, we will first inspect the area to assess the extent of the water damage; immediately begin pumping any standing water or extracting water to prepare for the drying process. Our state-of-the-art drying equipment will be strategically placed throughout the affected area to ensure proper drying of all affected materials. Upon completion of the water damage restoration, we will send out our reconstruction crew to get your space back to pre-loss condition.
Fire damage is traumatic and overwhelming enough as is, and the restoration doesn't need to be. Fire damage cleanup requires expertise with proper training and a detailed eye. UCF has certified experts ready to help with your smoke and fire cleanup. We will work with you and your insurance company to ensure restoration is properly restored and deodorized.
No one is ever prepared for a fire disaster, but UCF is always prepared to assist in getting you back into your space and back to life. Our detailed restoration will ensure that phantom odors months after completion do not occur.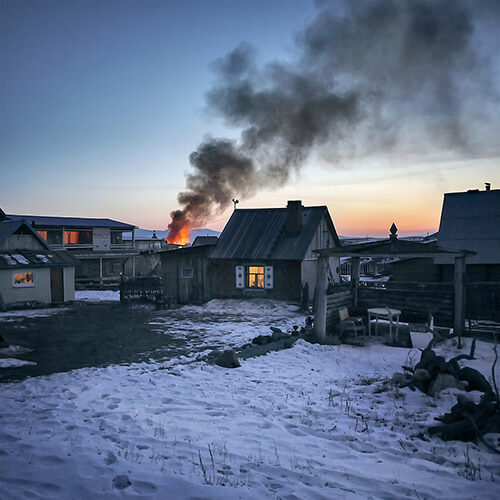 Services Include But Are Not Limited To:
With a call to UCF, we will assess the fire and smoke damage, as well as any concurrent water damage. Our crews will discuss plans for restoration and begin remediation of your space. Water damage will be remediated with our state-of-the-art drying equipment strategically placed for proper drying of the area. We will work directly with your insurance company, to ensure that every step is taken to get your home back to pre-loss condition.
Mold damage is caused by excess moisture over time, spreading rapidly in the right type of environment. Often mold is accompanied by water damage that was not properly remediated causing further damage to your property.
Do-It-Yourself cleanup typically will not properly remove and eliminate your mold issue. Generally, the mold you see is just the surface issue with a larger underlying issue. UCF's certificated technicians will pinpoint the cause of the moisture and eradicate mold growth by addressing the cause and properly remediating all affected areas. Our crew will take proper precautions to ensure your family's health by taking all measures to prevent cross-contamination from affected areas.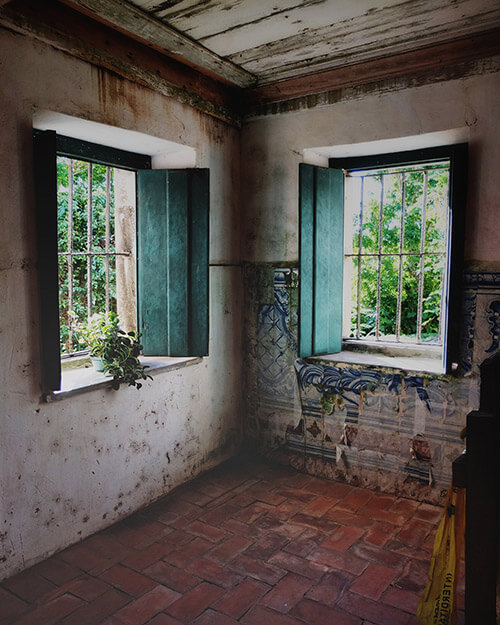 Services Include But Are Not Limited To:
Take care in knowing that our IICRC certified technicians have addressed the underlying moisture issue and properly cleaned and stopped the mold growth for a healthy environment in your home or business.
RELIABLE STORM AND WATER DAMAGE RESTORATION IN GRAND LEDGE, MI
Severe snow, wind, or winter storms are inevitable. Mother Nature's wrath can wreak havoc on your home or business. UCF offers disaster cleanup for the wide range of weather-related damage we experience in Michigan. Our damage specialists are qualified to provide proper storm damage repairs while working with your insurance company.
Our crew will assess damage and secure your property before continuing with services needed based on your needs.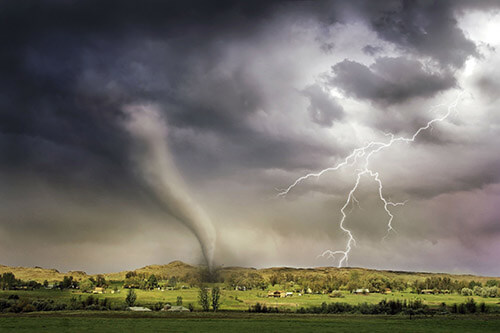 Services Include But Are Not Limited To:
With one call to UCF, we will assess the storm damage and ensure the structure is safe, secure, and dry around the affected areas of your home or business. Our crew will discuss plans for restoration and begin remediation of your space.
Choose the Team You Can Trust
When you choose UCF Restoration, you can be confident that you'll receive an efficient and professional approach to water damage restoration in Grand Ledge, MI and surrounding areas. With our helpful team by your side, you can address every part of your home that has been affected by the storm. Whether your situation calls for tree limb removal or water removal services in Grand Ledge, MI, we've got the equipment and skills to help. Has your Michigan home or business recently been damaged by a large storm? Give our team a call today to get started on restoring your space.
Covid 19 has heightened our necessity for deep cleaning and sanitization to protect our family, friends, and coworkers. UCF offers a top-of-the-line electrostatic fogger cleaning using botanical disinfectant to help ease your mind knowing your environment is safe and sanitized.
Electrostatic delivery technology is a revolutionary approach to protection and sanitization. The electrostatic process atomizes the cleaning product with high-pressurized air. The droplets pass an electrode inside the nozzle creating a magnetically charged spray that seeks out and wraps around all touch points and grounded room surfaces.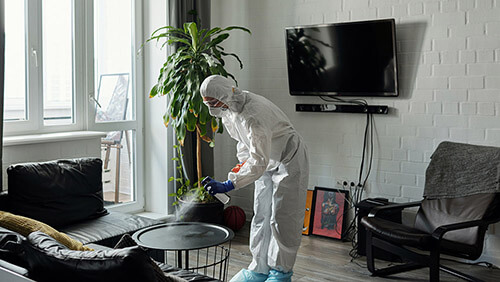 Services Include But Are Not Limited To:
Let UCF do the cleaning for you so you can focus on the things that matter most. Don't let the Covid and Influenza virus keep you from utilizing your space freely any longer.